Ashley Matthews, CEO of Armson Property Ltd, made the announcement.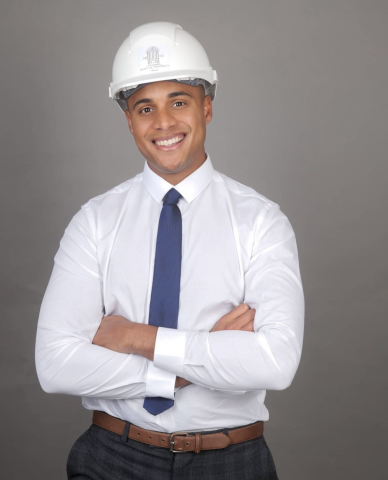 For over a decade, Armson Property Ltd has provided the best deals for tenants, landlords, investors, and developers alike, setting new standards in student accommodation, short-term holiday lets, and general investment options. With a diverse portfolio and years of experience under its belt, Armsons Property Ltd has made its name synonymous with reliability and attention to detail in the UK property market. Recently, CEO Ashley Matthews announced that Armson Property is actively working towards becoming the largest provider of high-quality student accommodation within the Northeast UK. The company has set a timeframe of 5 years to achieve this goal.
Armson Property Ltd offers the best modern, purpose-built accommodations for tenants at the most prime locations in the UK, meticulously designed to provide unparalleled comfort and convenience. From private to professional lets and student accommodations, their wide-ranging properties are fully maintained and managed by the dedicated team at Armson Property Ltd. 
These accommodations feature top-quality, fire-grade furniture, state-of-the-art technology, contemporary décor, and stringent security measures. Such features have ensured that Armson Property Ltd's clients enjoy their exceptional stay at these locations with complete peace of mind.
Landlords looking for complete Property management and maintenance services need to look no further than Armson Property Ltd. The company offers extensive services for landlords, including intensive property management, maintenance, guaranteed rent, and the opportunity for above-market-rate sales. They also provide assistance and help manage refurbishment projects. Their seasoned professional team ensures that property is managed efficiently and maintained to the highest standards. 
Additionally, Armson Property Ltd's commercial and student letting services are known to offer only top-quality accommodations and services to fulfill the needs of businesses and students. They recently announced the availability of an excellent, newly furbished accommodation within walking distance of Teesside University. Interested students can contact Armson Property Ltd to check out this new accommodation and many other exciting properties for rent and purchase.
The company excels in sourcing lucrative investment deals directly for vendors with the aid of a seasoned panel of financial advisors. They provide tailor-made sourcing deals with at least 10% ROI and give options for investment in joint ventures as active and passive partners.
Ashley Matthews, CEO of Armson Property Ltd, takes immense pride in delivering unparalleled service to tenants and landlords. They aim to become the largest provider of high-quality student accommodation in the North East within the next five years. Armson Property Ltd's commitment to excellence extends to every aspect of its operations, making it a trusted choice for anyone needing property solutions.
To learn more, visit: https://armsonproperty.co.uk or send an email to info@armsonproperty.co.uk
Media Contact
Company Name: Armson Property Ltd
Contact Person: Media Relations
Email: Send Email
City: London
State: Canary Wharf
Country: United States
Website: www.armsonproperty.co.uk