--News Direct--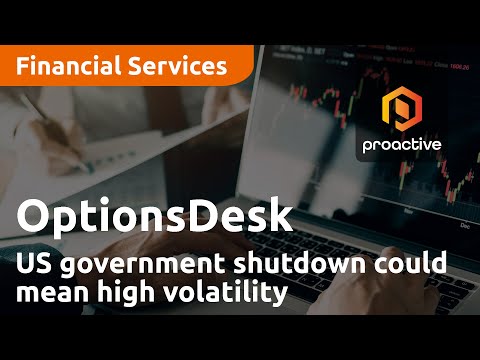 OptionsDesk broker Alex Mitchell speaks to Thomas Warner from Proactive ahead of another big week in the markets, focusing on developments in the US where a budget deadlock in Congress has once again raised the spectre of a government shutdown.
Mitchell puts the events in context, highlighting Federal Reserve chair Jerome Powell's decision last week to maintain higher interest rates, which shifted markets downwards. He emphasises the significance of upcoming US data releases, including durable goods, initial jobless claims, and the core PCE index. With ongoing US budget negotiations, these data releases may be the last the Fed receives for some time potentially adding to the level of volatility in the market.
Mitchell also touches on rising oil prices, with Brent crude nearing $94/bl, and discussions of triple-digit crude prices, which would boost inflation. On trading options, Mitchell noted a distinct drop in the S&P500 after Powell's announcement and discusses protective option trades for the year-end.
Contact Details
Proactive UK Ltd
+44 20 7989 0813
View source version on newsdirect.com: https://newsdirect.com/news/us-government-shutdown-could-mean-high-volatility-optionsdesk-136298657