Babaians Law Firm (818-747-9113), a personal injury law firm operating in Glendale and LA, has announced attorney services for those involved in rideshare accidents with Uber or Lyft.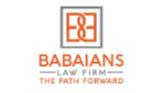 Glendale, United States - September 27, 2023 —
Uber and Lyft have become one of the primary transportation choices for a significant portion of Los Angeles and its neighboring regions. However, rideshare services continue to surge in popularity so do car accidents involving Uber and Lyft vehicles. As such, Babaians is proud to now be representing victims involved in rideshare accidents.
Further details are available at https://bianslaw.com/uber-lyft-accident-lawyer
Babaians' recently announced specialist attorney services come in response to a rising trend in personal injury claims involving vehicles operating for an online rideshare company, such as Uber or Lyft, in the LA area. Whether these claimants were drivers for the named companies, passengers or a third party, Babaians' attorneys realized that most were unfamiliar with the nuances of rideshare accident laws and were struggling to get the expert advice that they needed.
As the rideshare market develops, the laws around personal injuries involving these services also evolve, explains Babaians Law Firm.
"Using Uber or Lyft to get around LA is convenient, but it gets complicated if you are unfortunate enough to be involved in an accident," explains a spokesperson for the firm. "Filing a claim is already difficult, but when an incident involves a vehicle that is part company operations and part personal use, it gets very complex. That is why we advise clients to speak directly with our team of attorneys who have years of experience dealing with these kinds of claims."
Babaians Law Firm stresses that those involved in a car accident should always seek medical attention first. This establishes a documented record of any injuries sustained, which can serve as crucial evidence in any subsequent case.
Gathering evidence is the next stage of processing a claim with the firm. Medical records, alongside photographs of the accident scene and any witness statements, form the basis of any strong personal injury case. Using the gathered information, a legal professional from Babaians can guide clients through the intricate legal process, including making a claim for compensation.
About Babaians Law Firm
Located in Glendale and Long Beach, CA, Babaians Law Firm has built a reputation for their knowledge of personal injury claims involving motorized vehicles. The firm prioritizes the welfare and protection of individuals affected by accidents, allowing them to concentrate on their recovery.
Interested parties or those affected by a recent accident involving a Lyft or Uber vehicle, can find out more information at https://bianslaw.com or by calling 818-747-9113 for an initial consultation.
Contact Info:
Name: Aspet Hovanessian
Email: Send Email
Organization: BABAIANS Law Firm
Address: 450 North Brand Boulevard, Suite 600 #6011, Glendale, CA 91203, United States
Phone: +1-818-747-9113
Website: https://bianslaw.com/

Source: PressCable
Release ID: 89108622
If there are any problems, discrepancies, or queries related to the content presented in this press release, we kindly ask that you notify us immediately at error@releasecontact.com. Our responsive team will be available round-the-clock to address your concerns within 8 hours and take necessary actions to rectify any identified issues or support you with press release takedowns. Ensuring accurate and trustworthy information is our unwavering commitment.